Current Partners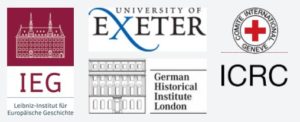 The international GLOBAL HUMANITARIANISM RESEARCH ACADEMY (GHRA) offers research training to advanced PhD candidates and early postdocs. It combines academic sessions at the Imperial and Global History Centre at the University of Exeter and the Leibniz Institute of European History in Mainz with archival sessions at the Archives of the International Committee of the Red Cross in Geneva.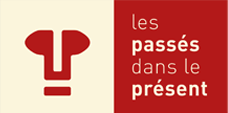 Pasts in the Present, based at University Paris Ouest Nanterre la Défense
The Cluster of Excellence (labex) "Pasts in the Present: history, heritage, memory" is concerned with the presence of the past in contemporary society. More specifically, the cluster seeks to understand mediations of history in the digital age, politics of memory, social appropriations of the past up- and downstream from heritage policies. The reflection is interdisciplinary and organised in two fundamental themes : "Connections to the past: representations and assessments" and "Active knowledge of the past: tools and practices of transmission".
Past Partners
Through its funded projects and variety of events, Care for the Future: Thinking Forward through the Past engages with a range of partners from different sectors. Some partners involved in current research projects and events include: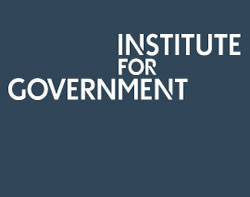 The Making History Work series is being run jointly by the Institute for Government and Arts and Humanities Research Council's Care for the Future and Translating Cultures themes. The aim of the series is to consider how history and intercultural learning are used in practice by policy makers and how academia can better engage with public policy. It also forms part of the Institute for Government's work on how evidence is used in policy making and the History of Whitehall project. Seminars have looked at the role of history in foreign and humanitarian policy making; how intercultural learning and history are used in social integration policies; and history and the Treasury.
Partners
English Heritage
National Trust
Society of Antiquaries of London
Institute for Government
Heritage Lottery Fund
Imperial War Museum
International Committee of the Red Cross
Victoria and Albert Museum
British Museum
Petrie Museum, UCL
BFI & Scottish Film Archive
Department of Culture, Arts and Leisure
Schools and Youth Organisations in Northern Ireland
Humanitarian NGOs & Not-For-Profit Technology and Creative Community Groups
The British Science Association & Festival
National Centre for the Children's Book
Historic Royal Palaces
Co-operatives UK
New Economics Foundation
Glasgow community sports clubs
The Department of Antiquities in Cyprus
If you are a partner and would like us to link to your website, please contact Vivienne at: careforthefuture(at)exeter.ac.uk